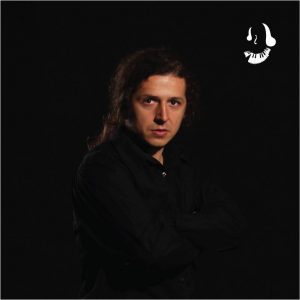 SHAKE – Ivan Simeunović je rođen u Valjevu, a sa violinom u rukama je proputovao mnoge zemlje Evrope nastupajući u eminentnim orkestrima i kamernim sastavima. Završio je studije violine na Fakultetu muzičke umetnosti u Beogradu. Koncert-majstor je "Kraljevskih gudača Svetog Đorđa" i član gudačkog kvarteta "Del Gesu". Radi kao profesor u muzičkoj školi "Josif Marinković" u Beogradu, gde predaje violinu, kamernu muziku i diriguje školskim orkestrom. Ivan ume i da veoma lepo zapeva, što u sastavu SHAKE & SPEAR često čini.
***
SHAKE – Ivan Simeunović was born in Valjevo. He travelled throughout Europe (France, Italy, Spain, Germany, Greece, Slovakia, and Portugal) with violin in his hands, performing as a member of the most prestigious orchestras and chamber ensembles. He regularly performs with "Royal Strings of St. George". He works as a teacher in Music school "Josif Marinković" in Belgrade. Ivan sings very nice and does it often in SHAKE & SPEAR duo.

Ako se kule u vazduhu broje,
bez daljnjeg – mi smo milioneri.
Kada bi nam neko izbrojao snove
bili bismo svetski rekorderi.
Pesničke duše, obožavamo rimu,
koristimo stih u širokom obimu.
Instrumenta dva majstorski sviramo,
u tanke žice još majstorskije diramo
dok zvucima u duše unosimo mir,
a napaćenim srcima pružamo eliksir.
Pošteno, kad se sve uzme u obzir,
jedinstveni duo mi smo – ŠEJK i SPIR!
***
Ladies and gentlemen, good evening!
For you tonight, we'll bow and strike a string,
Slavic spirit we'll set our free to swing
We'll make these wonderful instruments sing.
Welcome to you all, welcome to our lovely country!
We are here to present you, if you agree,
the classic Serbian music, its unique beauty,
its nobleness and charm, its expression and poetry.
During our concert, the whole time
we wouldn't refrain from using the rhyme.
You will have a special chance to hear
the unique performance of duo SHAKE & SPEAR!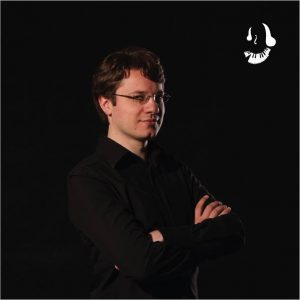 SPEAR – Milivoje Veljić je diplomirao na Katedri za klavir, doktorirao na Katedri za kamernu muziku, a zaposlen je na Katedri za solo pevanje Fakulteta muzičke umetnosti u Beogradu, u zvanju višeg umetničkog saradnika. Dobitnik je nagrade Fakulteta za najboljeg diplomca Katedre za klavir. Član je UMUS-a (Udruženje muzičkih umetnika Srbije). Aktivno sarađuje sa Muzičkom produkcijom Radio televizije Srbije i Narodnim pozorištem u Beogradu. Autor je stihova koje SHAKE & SPEAR duo izvodi na svojim nastupima.
***
SPEAR – Milivoje Veljić graduated at the Department for piano, got his PhD at the Department for chamber music (D.M.A.), and is employed as an art associate at the Department for singing at Faculty of Music in Belgrade. He is a member of the Association of the Music Artists of Serbia. He is the author of the lyrics of the songs this duo performs.